Shishu Koruna Sangha (SKS) is a Community Development non-profit organization, which was formed on 30th October 1986 by some of the renowned Buddhist monks and social workers in Kolkata. To help the children and the youth community is one of the objectives of Shishu Koruna Sangha. The organization is primarily committed to educate the children who remain uncared for and deprived of opportunities of education, particularly in the tribal families of India's most neglected north-east region and West Bengal. Since its inception the SKS has relentlessly educated desolate children irrespective of caste, creed, religion and sex and strived to educate them with true human values for a better future.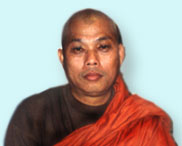 The main aims and objectives of the SKS are "for the welfare of the many, for the happiness of the many people". SKS may implement its objectives through



promote sympathy, fellow-feeling, moral consciousness and universal brotherhood,



take care and educate the under privileged tribal children along with others in the country irrespective of castes, creeds or religions and sex



establish and maintain Homes for the destitute children, Vocational Institutes, Centre for preservation and development of Tribal Cultural heritage and Health Care Centre etc



arrange necessary relief to the people affected in flood, famine, war and other calamities and also establish a Meditation Centre in order to educate people to lead a peaceful harmonious lives in the busiest world.

The above objectives enable to help the people to achieve true benefits by creating conducive environment to fulfill life, happy family, harmonious society, prosperous nation and peaceful world at large.
The income and properties of the Society shall be applied solely towards the promotion of the objects of the society and no portion thereof shall be divided amongst any of its members by way of profits.